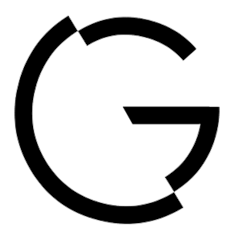 SPENCER COUTURE ART POPUP – MCLAREN SAN DIEGO
4 March, 2020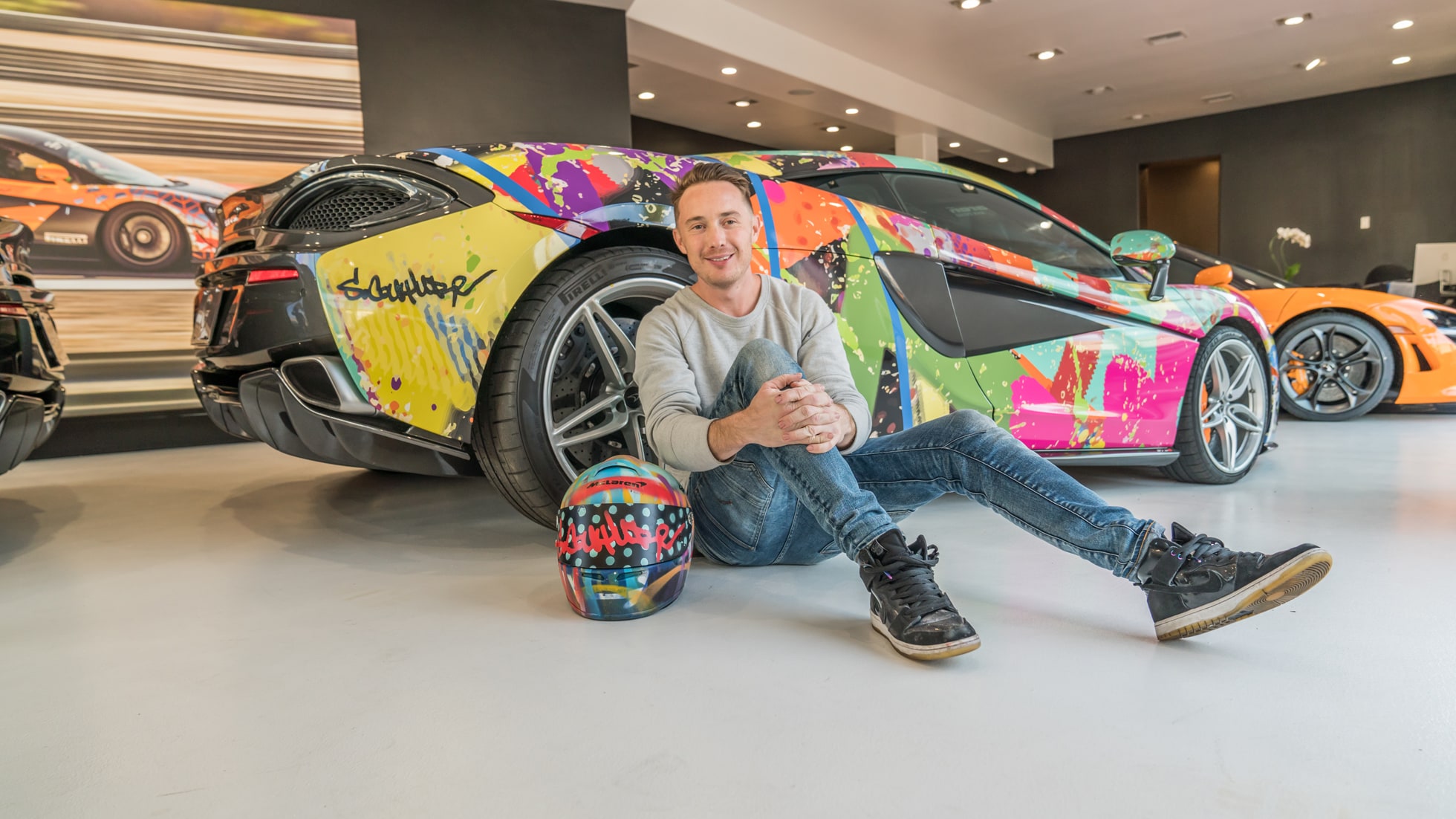 At O'Gara La Jolla we're always trying to find new and innovative ways to grow our brands and connect with the community. Enter local San Diego artist Spencer Couture. Spencer's art has an incredible mix of color, texture and pop culture references. As a fan of his work for years, we thought, how could we collaborate with this immensely talented artist. What came next was something even better than what we could have imagined.  
We started out with a simple project where we commission Spencer to do an art piece for the dealership. Something relevant to the automotive industry but in his incredible pop art style.
February 29, 2020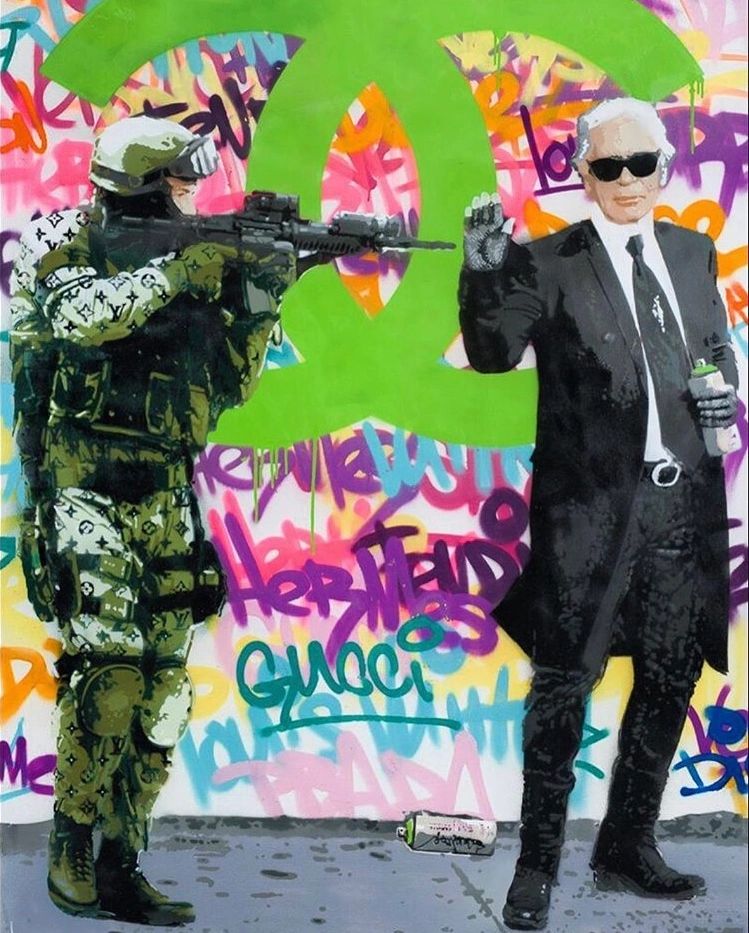 The relationship between art and fashion has been a long standing love affair.  Pop artist Spencer Couture utilizes our favorite designer logos and the icons that created them to tell a deeper story in an array of eye-catching colors.  However, his works are more than canvas deep which all contain hidden messages about our culture, industry, and sociopolitical issues.  One well known piece from Spencer's collection is titled "Chill Louis" and pays homage to the late, great Karl Lagerfeld.  As I chat with Spencer about his work he speaks highly of Lagerfeld and refers to him as being "one of the greats" to which I have to concur.  
February 14, 2019
O'Gara La Jolla is known for putting on amazing local events in order to connect with their community and their latest one is a perfect example of just how good they are at it. Don't believe me? Check out the story of this McLaren 570S Art Car by Spencer Couture that's for sale now.
The dealership recently teamed up with local San Diego artist Spencer Couture to create a very unique work of art. It all started with a simple idea of creating a piece of work for the dealership. They stepped back on this idea because it seemed too simple and went big. After going back to the drawing board, they came up with an incredible idea: putting on a pop-up art show for Spencer Couture at the Omnia Night Club.
November 18, 2018
A wise man once said, "art speaks where words are unable to explain" – and damn was he right!  There's nothing I love to look at more than a beautiful piece of artwork (well, except for some hot men, of course, wink).  And my current favorite artist?!  SPENCER COUTURE ART!
Like his work is actually my literal obsession.  If I had a mansion (which I will one-day #futuretrophywife), I would have his art on every. single. wall.  EVERY WALL, PEOPLE!  THAT IS HOW PASSIONATE I AM ABOUT THIS!  His original urban pop art is TO DIE FOR!
One of my goals in life (this is literally on my bucket list) is for Spencer to do an original painting of me.  So if someone could make this happen, that would be ideal.  Please and thank you kiss kiss.

June 21, 2018
At the store, select styles from Grutman's capsule collection with Style Saves were available for purchase, with proceeds benefiting the organization. A custom work of art created for the event by Spencer Couture, titled "Sephora Beach," was also on display and raffled to a lucky winner, and the artist was on-hand to tag Sephora pouches for guests. Entertainment was provided by DJ Millie, with catering from Mint Events, including sweets and specialty cocktails.
November 13, 2017
Aside from the support, donations, contributions from the Hakkasan Group, OMNIA, and the headliners of the night, the following brands also contributed to The Benefit Concert through sponsors and partnerships: Caesars Entertainment, Pop Artist Spencer Couture, Sirius XM, Anheuser-Busch, Armand de Brignac, Bacardi USA, Backbar USA, Beam Suntory, and Beau Joie, Brown Forman, Campari America, Corona, Diageo, Heineken USA, Moët Hennessy, Pernod Ricard, Plush Creative Agency, Red Bull, Remy Cointreau USA, Southern-Glazers Wine and Spirits, and Tito's Handmade Vodka to name a few.
November 16, 2016
Donald Trump in a Donald Duck hat, ageless hip hop legends spitting rhymes on stage together, and Kim and Kanye on a red carpet with selfie sticks titled "Narcissticks." Local spray-paint artist Spencer Couture has opinions on pop culture and he's not afraid to paint it. "Pop Art is a beautiful outlet to state one's point and express oneself, " Couture states. These paintings portray our society in multi-colored canvases, and Couture likes to have a little fun on what may appear on your social media feed. 
October 25, 2016
Spencer Couture is an American urban pop artist from Boulder, Colorado. His artistic process began as a teenager influenced by the graffiti boom and street art movement of the 1980s. As a self-taught freehand graffiti artist, spray paint is his favorite medium, though he has developed an affinity for acrylic paint and splatter technique.
At the age of 19, Spencer left Colorado and traveled through Central America before settling in San Diego. Upon returning to the United States, he couldn't help but notice America's thirst for modern pop culture and how it consumes society. His large format style and use of vibrant colors are often accompanied by elements of intellectual social commentary.